Grab Box! 20 Books for only $100!
Due to the prohibitive costs of international shipping this offer is only available in the United States and not eligible for any further discounts.

Now's your chance to get 5 collections of grab bag books books for a flat $100 plus shipping (for folks in the continental U.S.).

That's a total of 20 books for $100!

While you won't be able to choose the titles, you will be able to choose from a number of categories, all for a huge discount from the list price.

Pick your 5 categories from the list below and add them into the comments at checkout. If you don't list your categories, we'll choose them for you.

These are NOT used books but merely titles that were shipped to Amazon warehouses and then returned. See below for the details of the sordid tale. So, why not take a chance and see what you get?

Please Note: The Grab Boxes are not available for any further discounts and individual titles cannot be chosen.

Choose from the following categories:

| | | | | |
| --- | --- | --- | --- | --- |
| Activism and Social Movements | Comics and Graphic Art | Fiction/Speculative/Science Fiction | LGBTQ | Punk |
| Anarchism | Crime Fiction | Fiction/Switchblade Imprint | Marxism | Rebellions & Prisons |
| Armed Struggle | DVDs | Fiction/Women Authors | Music | Spanish Language Titles |
| Biography & Memoir | Ecology/Environment | General Fiction | Native/Indigenous | Veganims/Cookbooks |
| Black Authors | Economics/Labor | General Non-Fiction | Non-Fiction/Kairos Imprint | Women Authors/Feminism |
| CDs/Box Sets (x2 as opposed to 4 for $20) | Education & Parenting | Historical Fiction | Non-Fiction/Spectre Imprint | Working-Class Fiction/Literature |
| CDs /Music | Fiction/Outspoken Authors | History | Poetry | |
| CDs/Spoken Word/lectures | Fiction/Prisoners and Ex-cons | Kids Books | Politics | |

How the Four Well-Travelled Books for $20.00 Grab and the Grab Box Collection originally came to be...
"When you dance with the devil you have to expect bullshit like this. For the 2019 holiday season Amazon placed a record-setting order for PM Press with our distributors. While this might sound like a good thing on the surface, if you have any experience with the book-trade in general and Amazon in particular it most certainly is not. Unless the majority of books are actually sold, publishers lose out big time. But this is not the way things work in hyper-mega-capitalist societies. More, More, MORE! Lower prices! Free shipping! Volume, baby! Quantity over quality! Immediate Gratification! NOW! We contacted our distributor trying to keep this "wonderful" order from being fulfilled but were informed that "it was too late". Of course, any publisher would prefer a smaller order with a reasonable expectation of selling most all of the books to a huge order (in which the publisher always pays for shipping) where almost all the books are eventually returned dinged up and somewhat worn due to the costly roundtrip of stupidity. Add to that the fact that all these "negative sales/returns" began to hit just before and then throughout the Covid-19 shutdown and it was quite the shitstorm.


Normally with our much smaller number of dinged up returns we try to offer "$5 sale tables" at certain events throughout the year. But, as we all know, every event of this type has been cancelled for the next year. So we've brought our $5 sale tables online- in the form of these Four Well-Travelled Books for $20.00 Grab Bag, and 5 Grab Bags for a very special Grab Box! We hope you can at least get some good, cheap reading out of this financial drubbing."

Even if the cover or spine may be dinged up a smidge we promise all the words and art are there— and that's the important bit!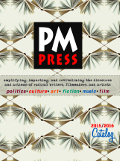 Your cart is currently empty
Subtotal: $0.00