Louise Michel Anarchism and Education T-Shirt
A portrait of Louise Michel the "French grande dame of anarchy" on the front in black and white with a quote about anarchism and education on the back in red.
"The task of teachers, those obscure soldiers of civilization, is to give to the people the intellectual means to revolt."
White and red ink on Black union-made, union-printed shirt.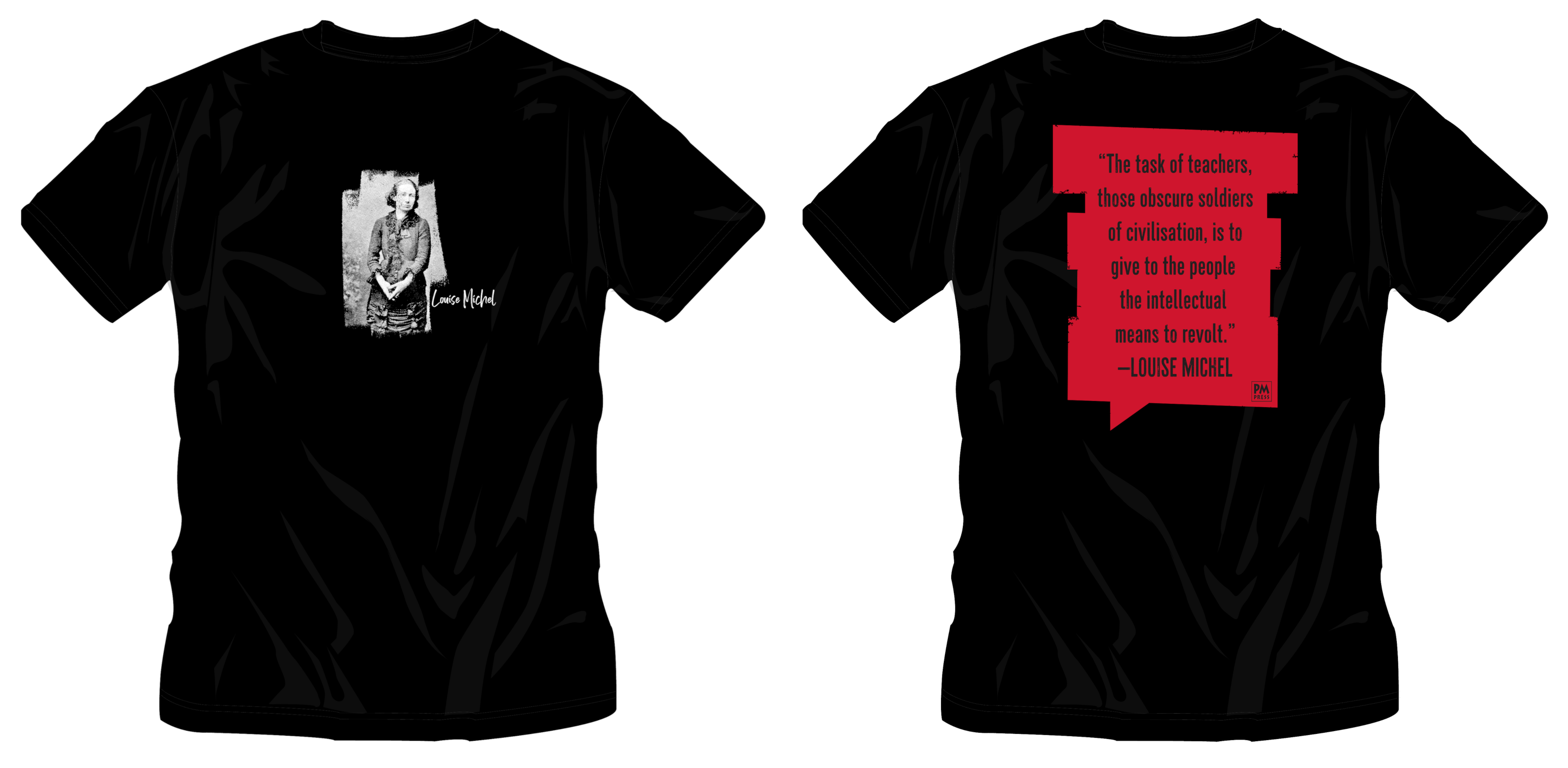 Close up of the front of the shirt: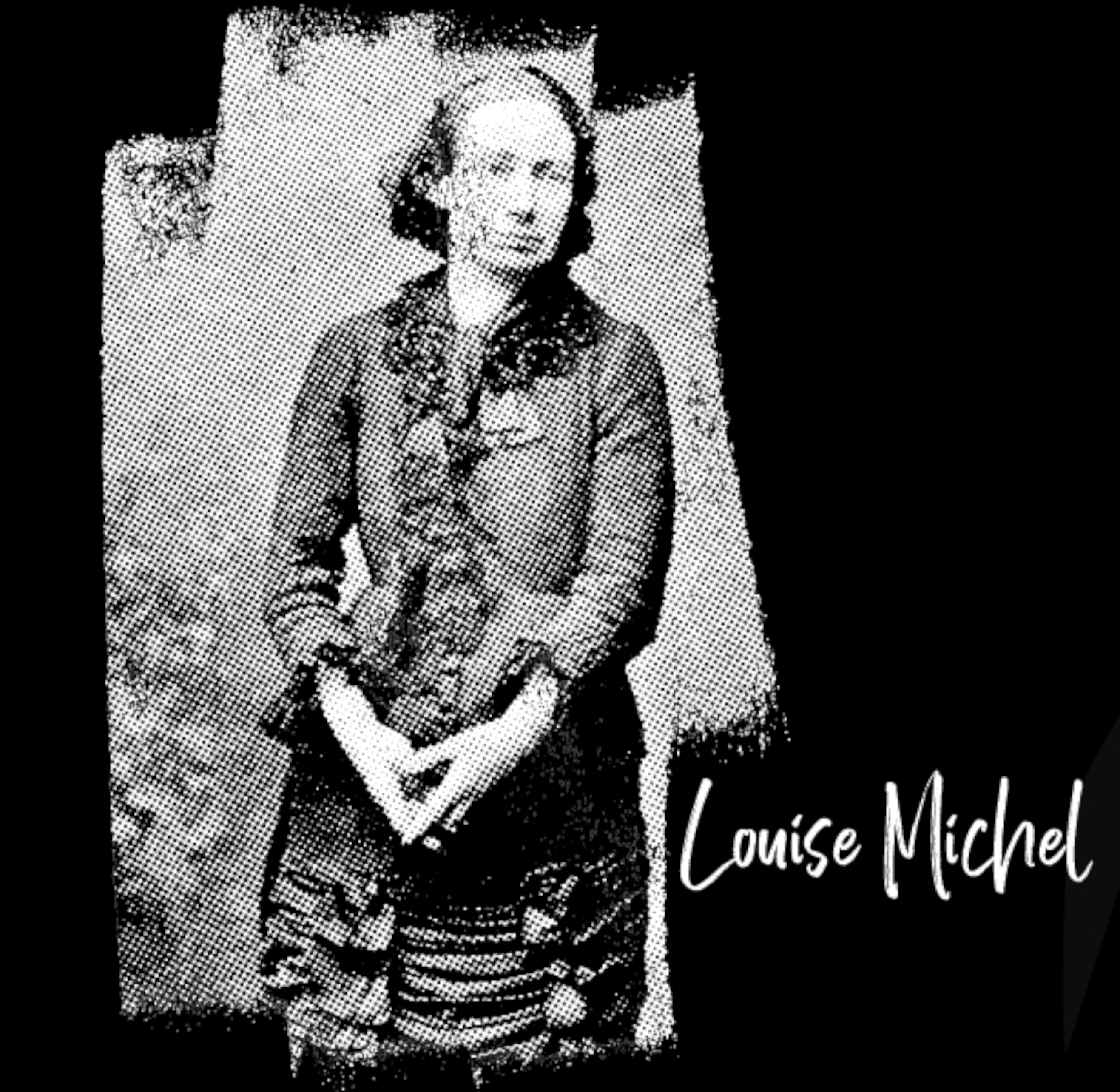 Close up of the back of the shirt: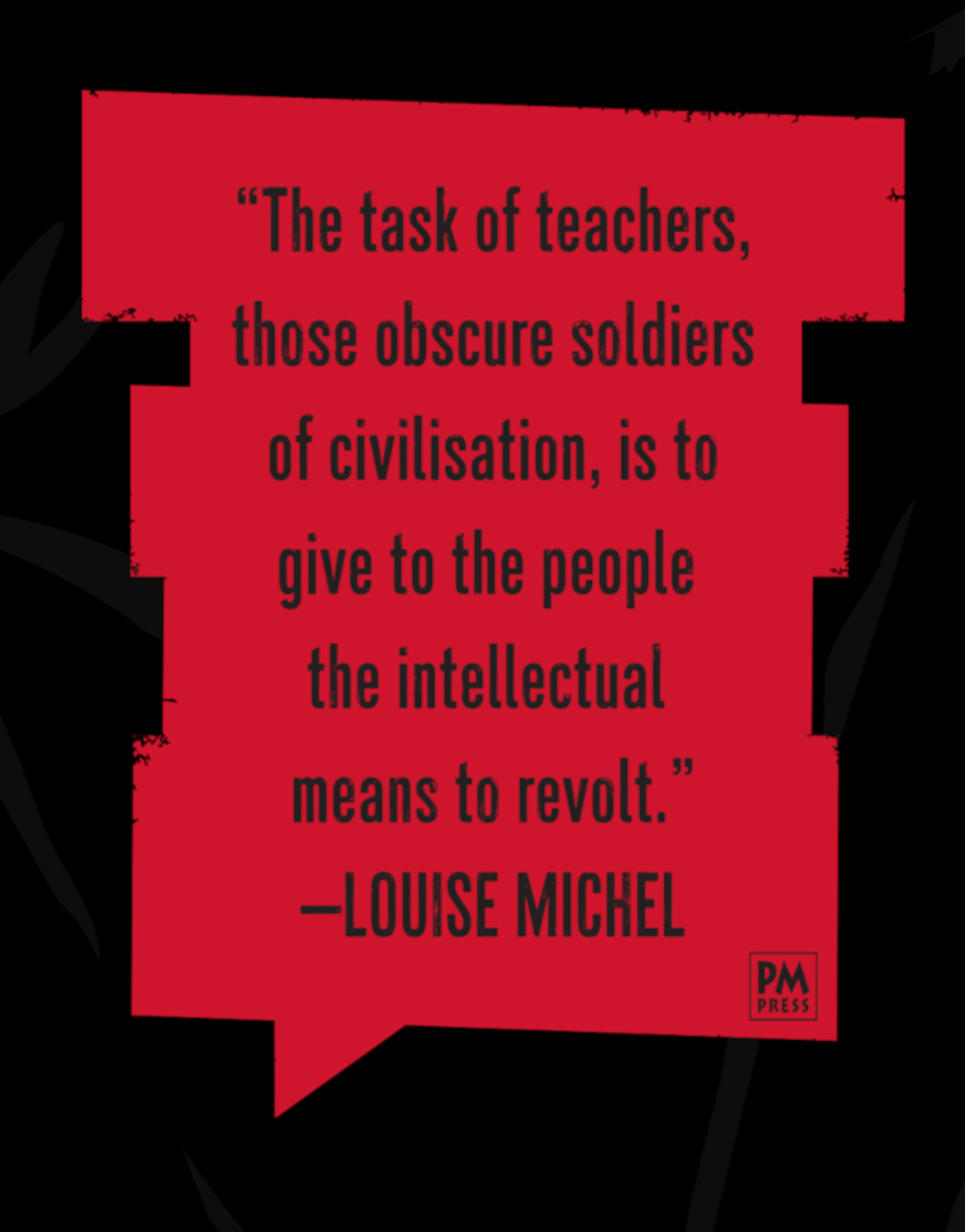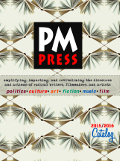 Your cart is currently empty
Subtotal: $0.00