Martin Bull/ Banksy
Martin Bull is a photographer, author and street walker, and wants to share his graffiti knowledge with you, rather than keep it a secret.
He's been involved in publications on & off for many years, but 'Banksy Locations & Tours' was his first properly published work, which became a DIY favourite all over the world (although a so-called friend said that that was just vanity publishing anyway).

For more from Martin Bull click HERE.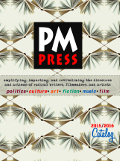 Your cart is currently empty
Subtotal: $0.00