Peter Kuper
Peter Kuper's illustrations and comics have appeared in magazines around the world including Time, The New York Times and MAD where he has written and illustrated SPY vs. SPY every issue since 1997.

He is the co-founder of World War 3 Illustrated a political comix magazine and has remained on its editorial board since 1979.

Fore more from Peter Kuper click HERE.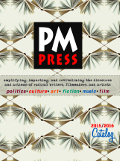 Your cart is currently empty
Subtotal: $0.00